Divemaster internship in Bonaire
---
Diving with Ostracods
I've been doing my Divemaster internship in Bonaire for the last 3 months. One of the most beautiful dives I have made in Bonaire was with Ostracods. Ostracods are very small crustaceans, that can produce bioluminescence. Every month, for 5 days after the full moon, the ostracods perform a beautiful blue light show while reproducing. The show starts exactly 45 minutes after the sun has gone down and only lasts for about 20 minutes. Although ostracods can be found everywhere around the coast of Bonaire there are a couple of spots better than others.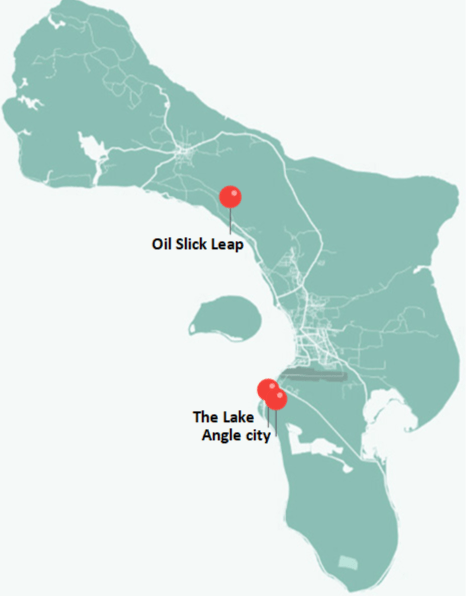 The best spots are characterized by a high abundance of shallow soft corals while being located somewhat away from the centre of Kralendijk for less light pollution.
Diving spots in Bonaire that i can recommend to see the Ostracods are:
The Lake
Angle City
Oil Slick Leap
To see the ostracod's light show you have to cover your dive light. This can be quite exciting, especially if you have not done a lot of night dives before. But because you are making the dive around the full moon, if there aren't too many clouds, the moon will shine enough light that you can still see most shapes even with your lights off.
West coast
The whole west coast is covered in dive sites that are easily accessible by car. Most dive sites are marked with a yellow stone on the road and another yellow stone in front of the easiest place to enter from shore.
"I really like and appriciate the freedom you have in choosing your dive site here in Bonaire! "
The first 20 meters from shore usually have lots of sand. These are the perfect places for spotting turtles, squids and rays. The reef starts at a depth of 5 meters and goes down to about 30 meters. Between the beautifully coloured corals, you can find moray eels, lobsters and scorpion fish.
If you take a close look at the reef you can sometimes see very small animals. Small holes in the coral sometimes contain a blenny. Between the tentacles of anemones, cleaner shrimps can be spotted. You can also spot beautiful nudibranchs crawling on top of the corals, especially after 20:00. And if you are really lucky you can see a juvenile smooth trunkfish which has to be one of the cutest beings on this planet!
In the blue above the reef, there is a high diversity of different species of fish. I always get excited from seeing a tarpon. These are 2-meter-long fishes that just float around during the day and hunt during the night (They also like to use your dive light for that :p). The bar jack is also quite abundant above the reef. Sometimes they like to hide under you as a diver and hunt from there. I once had a bar jack swimming with me for 40 minutes which sort of felt like I was walking a dog.
East coast
On the east coast of Bonaire diving is completely different. The surge is usually higher compared to the west coast making it harder (but still possible) to do shore diving. Lots of turtles can be spotted here because of the seagrass growing in Lac Bay in front of the mangrove. Turtles feed on the seagrass so they are constantly swimming through a channel to go in and out of the bay. Nurse sharks can also be spotted on the east coast although they are still rare. Nurse shark hunt in the mangrove during the night.
Snorkeling in caves
Lastly, there are caves in various places around Bonaire where you can snorkel. Even though you are underground, the freshwater is still quite warm and the visibility is just magnificent. If you look really good you can sometimes see a shrimp. Just be careful not to touch the bottom since the silt will make the water murky very quickly!
– Kai Verheul